Project Info
An architectural study of pension Zámoček and it's expansion in Topoľčany, Slovakia. Designed in 2014.
Skills
There were more then one program used while creating this project:
AutoCad
Photoshop
3Ds Max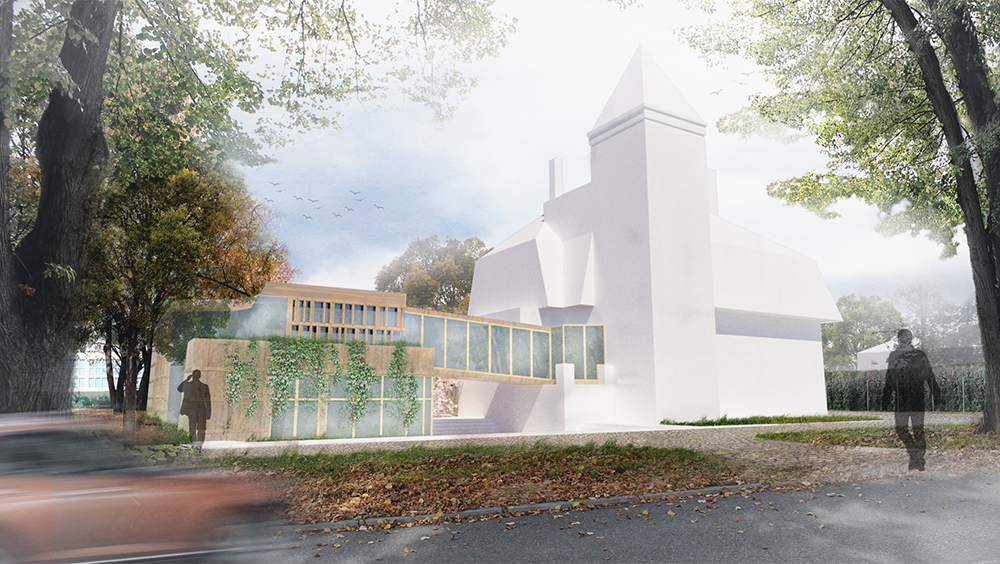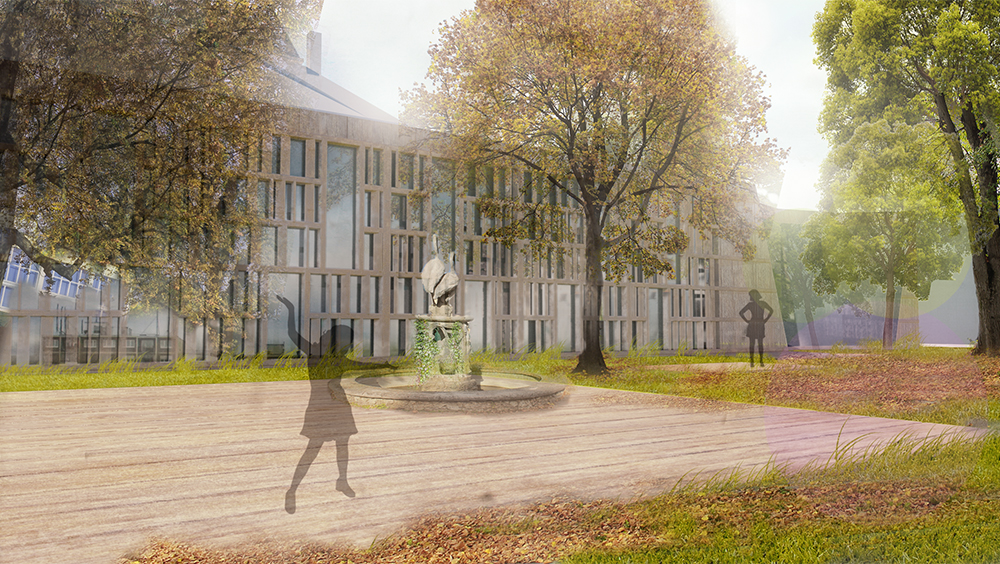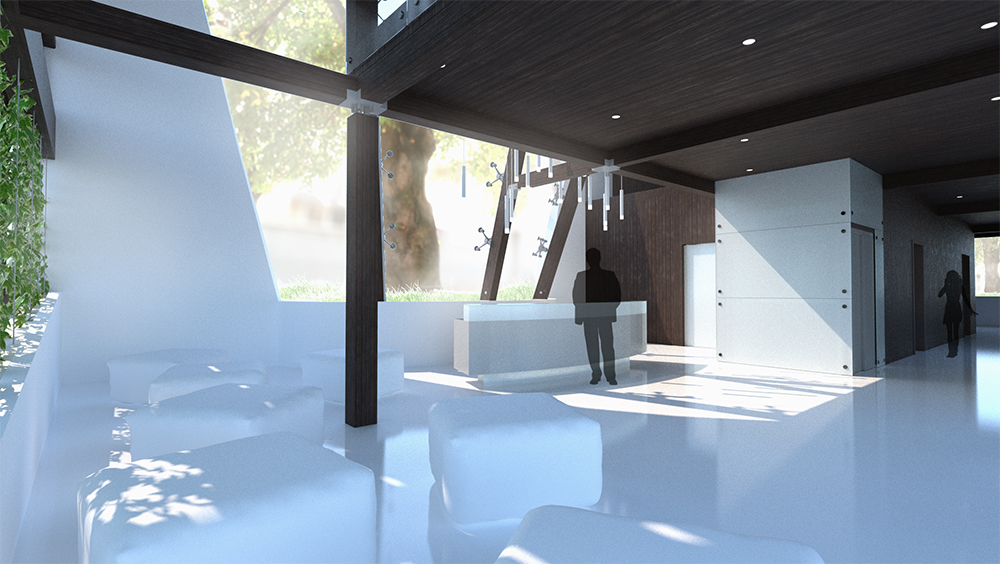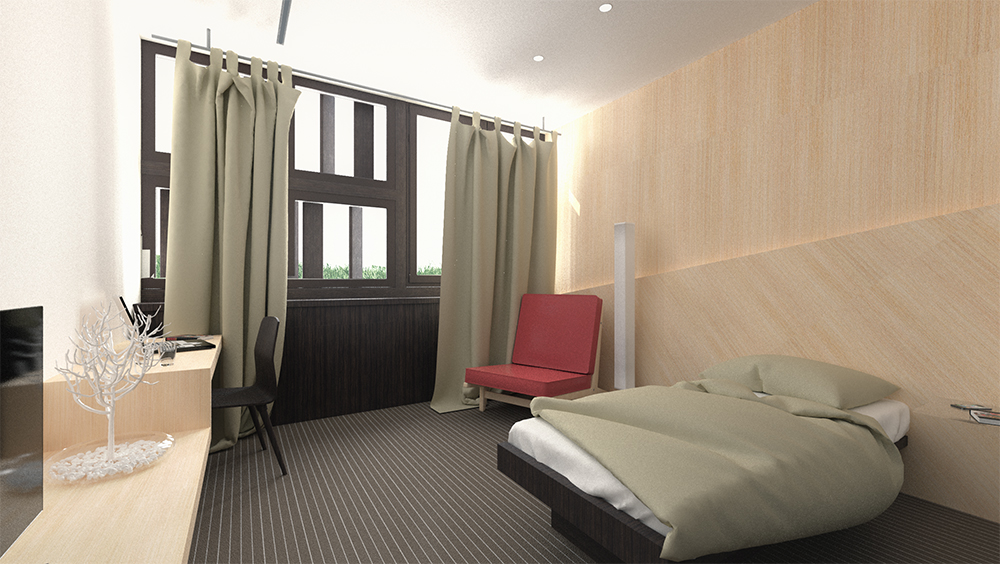 Architectural Study: Zámoček Pension and Restaurant Expansion
I honestly have to say, I hate re-visiting projects and I am not completely and utterly in love with this is one either. Have you ever had an idea you love, but grew to dislike it, step by step, as work on it progressed – ultimately starting to hate it? No? So, is it just me?
I can't say I hate this project – not at all. I really enjoy it, though this being my final university assignment, there is still quite a lot of stress connected to it and I do believe that is the reason why it took me more than two years to upload it into my portfolio.
The project of expansion and redesign of restaurant and pension Zámoček in Topločany is based upon the need of additional accommodation facilities and the genius loci of the given place. The fact that the pension would be mainly used by foreign and resident business contacts traveling to Topoľčany (residence of a number of different furniture manufacturers) played a large role in the overall design and architecture of the new structure, focusing it's layout on functionality and simplicity.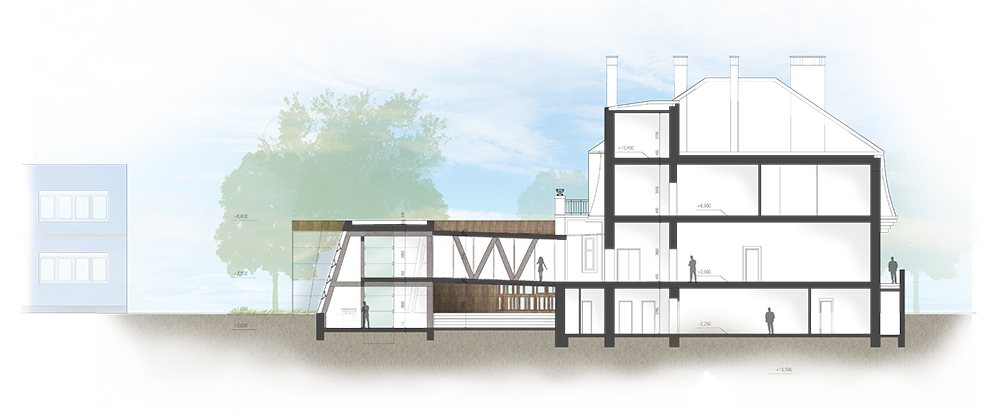 Uncovering Secrets of Wood
Building derives it's architectural language–both interior and exterior from the strong presence of trees and variability of a wood as a material. Among one of the targets of this project is to show wood off, not just as a main material in furniture design, but also as a tenacious building material and an element in interior design.
The expansion solves the lack of reception and access for disabled that is missing in the current building—creating an easy access to all areas of the building and also giving an obvious reception area that can be visible instantly by all approaching customers.
This architectural study also involved an extensive analysis and design of the interior of the expansion. Working mainly with wood and wood based materials, the interior creates a relaxed and comfortable environment for customers, focusing on the natural feeling of the location.
Combining modern technological approaches towards wood processing with more traditional ones, the building strives to showcase modern architecture using one of the oldest possible materials used by man to build and to decorate. Using design furniture pieces and different types of wood and trees it also showcases the differences in perception of this material.
Public and shared spaces make use of contrast between white minimalistic materials and a dark and more dramatic, wood. Each room, however, presents a slightly different atmosphere with different types of wood – cherry, brich, oak and so on.
As wood has a long history of being the main material in furniture production, most types of wood have a time period in the modern and contemporary design at which they were considered trendy or significant. This fact is reflected in selection of the furniture for the rooms. Each room showcasing a different type of wood has one piece of furniture (usually an armchair) that reflects the design trend of most significant for the given material.