Project Info
An architectural study and reconstruction of an old bank building in city of Martin, Slovakia. Designed in 2013.
Skills
There were more then one program used while creating this project:
AutoCad
Photoshop
3Ds Max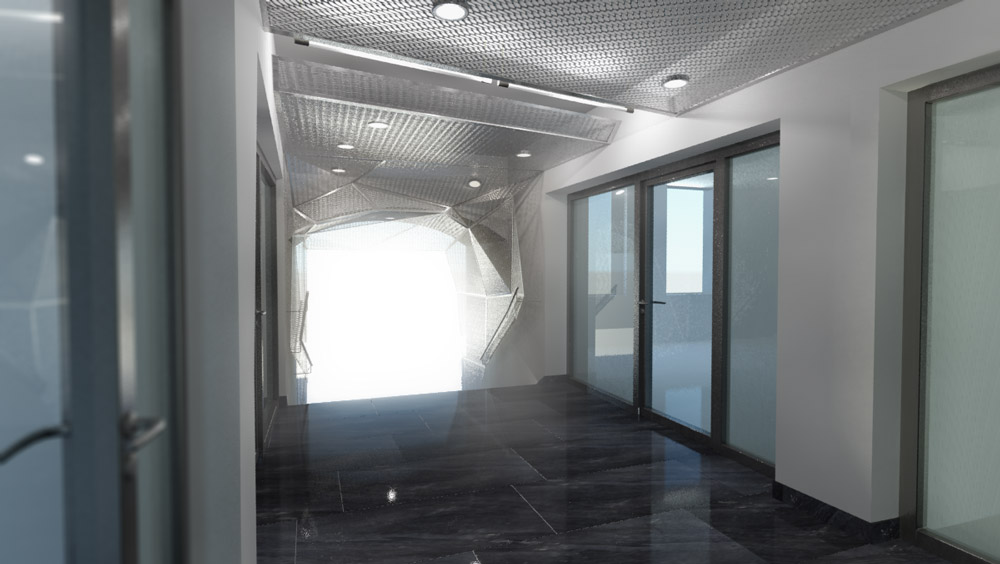 Architectural Study: Martin
This project explores the possibilities of restoration and revitalization of the abandoned building in the town of Martin, Slovakia.
The building underwent a large and insensitive reconstruction that completely changed the original layout of the historical building and only kept the original front facade intact – with minor, but also inappropriate and damaging changes.
This study, however, strives to recapture the original scale of the building and underline the lasting value of the historical architecture. With the use of more contemporary materials and update of the layout and functions – clearly separating new from the past. Cold materials – metal and glass are meant to stand in the opposition to the original facade in warm coloring.
The back facade is minimalistic, striving to find harmony in the rhythm and simplicity and providing sufficient lighting and good living quality.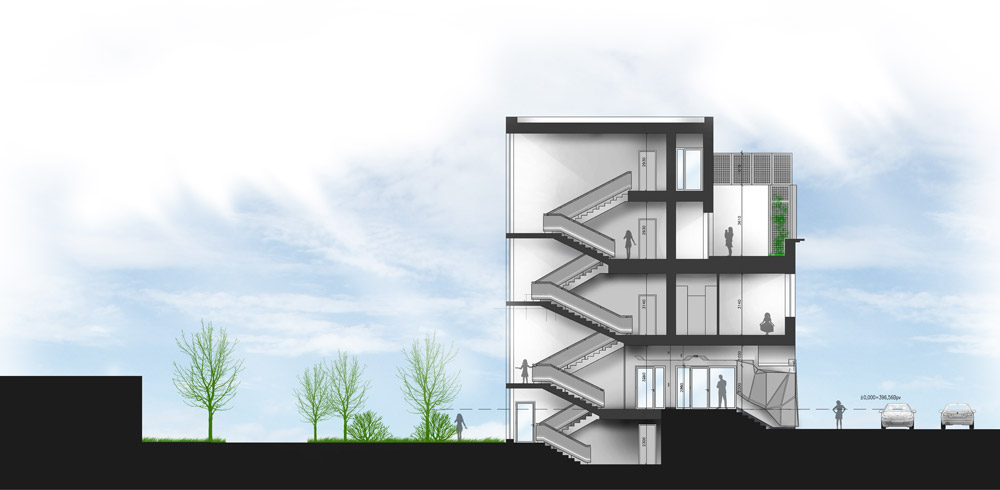 Building used to be a branch of a bank and house the executive level management on top two floors – this rendered the building very hard to introduce to any new function without rebuilding on a large scale. The combination of luxuríous interior elements, the already lived in and abandoned apartments and the layout itself could be hardly re-imagined as any other service or function, other than financial.
Bringing new functions was without a question key to revitalization and with a decision to rebuild on a scale that would not require any work on the support system, came a chance to improve the layout and reconsider the inner working of the building.
Therefore, the ground floor layout creates spaces for small shops, services and cafés while the upper floors hold apartments of various size and dispositions. The scale of the apartments, yet not matching the current criteria of demand, spares many additional expenses by keeping to the current structure of the building. Therefore creates large and quality living accommodations in more affordable prices.
Contemporary materials – perforated metal, that visually separates the original architecture from the new one is also present in the interior and luxurious design elements are replaced with minimalistic and contemporary designs offering more neutral, yet aesthetic atmosphere.